Frequently Asked Questions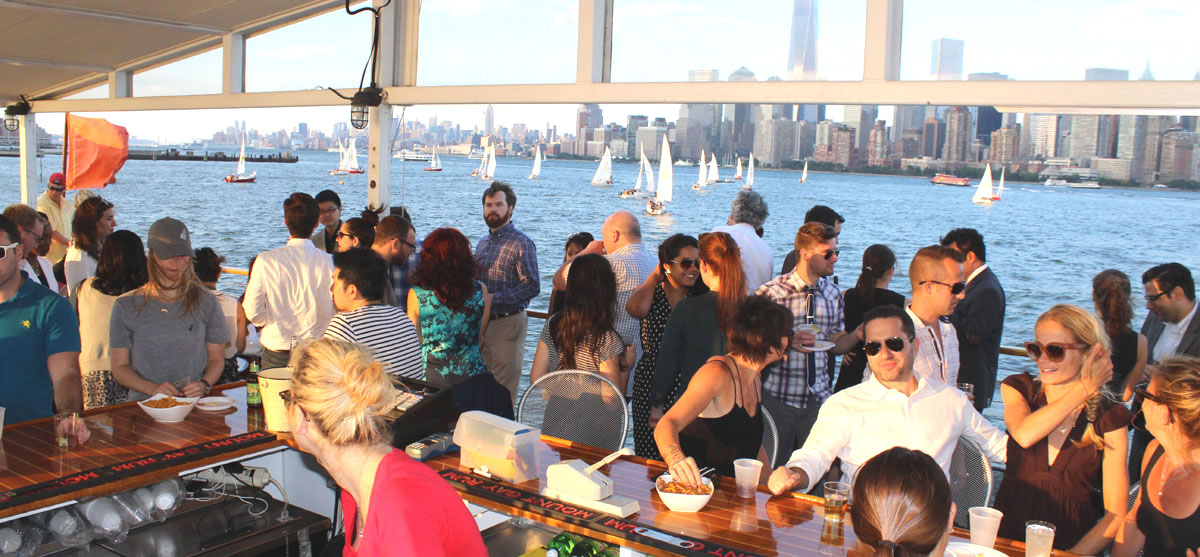 What days & times are you open?
We are open Tuesday through Saturday. On Tuesday to Friday, we are open from 5 to 10 pm. On Saturdays, we have two seatings: Brunch from noon to 4 pm; and Evening from 6 to 10 pm.
How much are tickets?
Weekday tickets are $20 and Saturday tickets are $30.
How do I buy a ticket?
What are table reservations?
When you purchase your ticket, you also have an option to reserve one of our upper-deck tables. A table can seat 4 to 6 people.  This gives you a guaranteed table to sit at with your friends and co-workers, and to spread out your food. You do not need a table reservation to visit the Honorable William Wall. There is seating at the bar and plenty of standing room. The table reservation is just a higher level of VIP expereince.
If the website says tickets are sold out, can I still come out?
Our max capacity is 149 people. If on-line tickets are sold out, you can still come stand-by and head out once one of the ticketed passengers come off. You can buy stand-by tickets on the launch.
After I buy a ticket, how do I get there?
We are anchored in the harbor, so you need to take a boat. We offer 2 meet-up locations. From Manhattan, meet at Brookfield Ferry Terminal in Battery Park City. Our representative will give you a ferry ticket to cross the river and walk to the Manhattan Yacht Club where you meet "Admiral's Launch." From Jersey City, go right to the Manhattan Yacht Club at 140 Dudley St, Jersey City. After buying a ticket, you will receive an email with complete details and directions.
How often does your launch run?
Our launch runs back and forth every 30 minutes.
What is the latest time I can head out on the launch?
8:45 pm.  Our bar closes at 9:45 pm and all guests depart by 10 pm.
Can I bring children?
Yes, we are a family friendly venue. Tickets must be purchased for children because they count as a person towards our max capacity. You must keep an eye on your children at all times since we are a vessel on the water. If you are bringing very young children, please also bring a life jacket for them.
Do you take credit cards?
Yes.
Can I bring my own food?
Yes, guests are allowed to bring their own picnic lunches and dinner. However, all drinks must be purchased on board.
What do I do if it gets chilly?
We have the iconic Honorable William Wall sweatshirts for sale. You can buy one and also become super hip as an "in-the-know-person," especially if you wear it at other resort locations like the Hamptons, Martha's Vineyard and the Caribbean.
Can I cancel if the day is not perfect?
Tickets are non-refundable. We are an outdoor venue like a ball park. Almost always, the game will go on, even if there are showers or thunderstorms in the forecast. Weather forecasters often get it wrong. And if it does rain, it is usually only for a short amount of time. We also have a covered roof and fully enclosed main deck. The Honorable William Wall is like a baseball game. You purchase a ticket and are all set. If the game is played, your ticket is good for that day and can't be rescheduled. If your own schedule changes and you can't make it, you can give your ticket to someone else. If the game is postponed, we will notify you in advance and you can reschedule.
Can I throw a party at the Honorable William Wall?
Yes and please visit the Private Event page for more info.
I love you so much, what else can I do?
First, thank you. We appreciate our loyal customers who come visit again and again during the summer. We hope you will make the Honorable William Wall your secret hideaway. Second, thank you for helping us succeed by telling your good friends. Third, please express your appreciation to our bartenders and staff. They thrive off positive comments from great customers like you!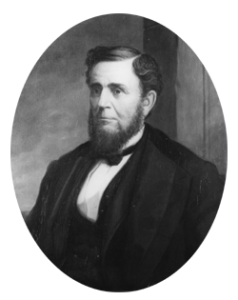 Who was the Honorable William Wall?
The Honorable William Wall was an entrepenuer who moved to New York City in the early 1800s. He founded the Wall Rope Works which became the premium supplier of cordage to the shipping industry. He then went on to serve as Mayor of Williamsburg, head of the Brooklyn Navy Yard, and a United States Congressman during the Civil War. The Commodore of Manhattan Yacht Club which built the clubhouse is Michael Wall Fortenbaugh, a direct descendent of the Honorable William Wall.