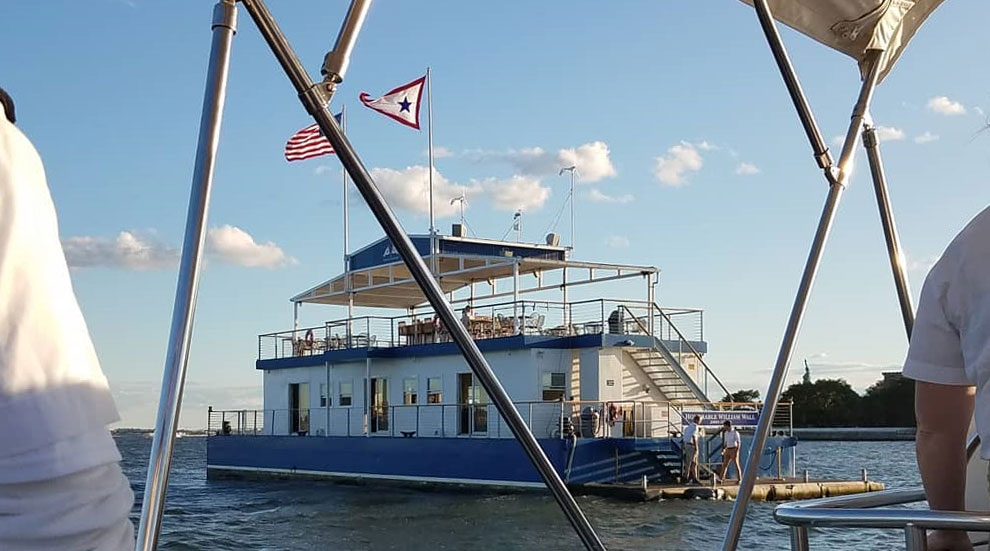 We love speaking with our customers! You can email or call us anytime.
The best hours to reach us are noon to 4 pm because we start our day at noon and operations begin at 4 pm.
We are also a small team, so please first try to get answers on our FAQs page.
Email: hww@myc.org
Phone: 646-787-6726. Be sure to leave a message so we can get back to you.
Weather Questions?
We are an outdoor venue like a ball park. Almost always, the game will go on, even if there are showers or thunderstorms in the forecast. Weather forecasters are often wrong. And if it does rain, it is usually only for a short amount of time. We also have a covered roof and fully enclosed main deck. The Honorable William Wall is like a baseball game. You purchase a ticket and are all set. If the game is played, your ticket is good for that day. You can't rescehdule a ticket to a baseball game. Likewise, we can't reschedule Honorable William Wall tickets. If your schedule changes and you can't make it, you can give your ticket to someone else. If the game is postponed, we will notify you in advance and you can reschedule.