Your ticket includes a ride on our beautiful "Admiral's Launch" (picture below) from the Manhattan Yacht Club clubhouse in Jersey City to the Honorable William Wall and back.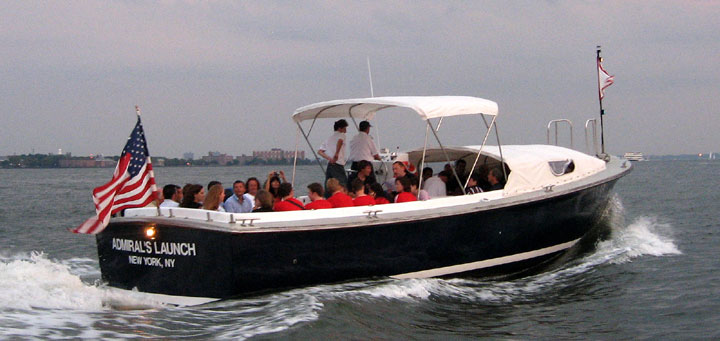 When you are coming from Manhattan, your ticket also includes a one-way transfer on the "Little Lady" ferry (picture below) from the Brookfield Ferry Terminal.

You get off at the first stop "Warren Street" and a Willie Wall representative will meet you and walk you over to the new Manhattan Yacht Club clubhouse.
Here are the directions in 3 simple steps:
Arrive at the Brookfield Place Ferry Terminal (Vesey Street and the Hudson River) at least 5 minutes prior to your ticket time.
Check in with our HWW representative standing near slip #2 (the ferry landing slip can occassionally change). They will be wearing white captain's shirt with stripes on their shoulder. Show them your mobile ticket and they will give you a ferry pass.
Ride the ferry and get off at the first stop "Warren St" where you will be greeted by a representative.
Please note that the Little Lady ferry stops running early so our guests normally return to Manhattan on a different ferry or use Uber/Lyft. At the end of your incredible harbor evening, our representative at Manhattan Yacht Club will advise you on transportation options as well as other nearby bars and restaurants if you wish to continue your celebration.