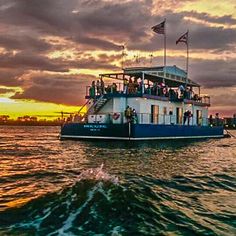 A big THANK YOU to all of our friends in the press who have covered the Honorable William Wall (P.S. – If you write about us, please let us know at office@myc.org).
The Gothamist, July 2017 – The Best Places To Chill Out During A Hot, Humid NYC Summer
Town & Country, May 2017 – This Secret Floating Bar in New York City Harbor Is the Best Place to Enjoy Summer
Tribeca Citizen, July 2016 – Novelty Quest – the Willy Wall
Pure Wow, June 2015 – All the Boats you can Drink On
Time Out NY – Essential Summer Hot List
The Thrill List – 6 Bar in the Middle of the Ocean
Village Voice – Best Outdoor Drinking in 2014
The New York Times – Water Everywhere & a Drop to Drink
Ports Are Calling – Happy as a High Tide Clam
Village Voice – Go Drink on a Boat Before your Summer is Over
ZTrend – A Night Out
Populayer – Bright Sun, Blue Sky and a Bar
Biting the Big Apple – Willie Wall
This New View – Three Sheets to the Wind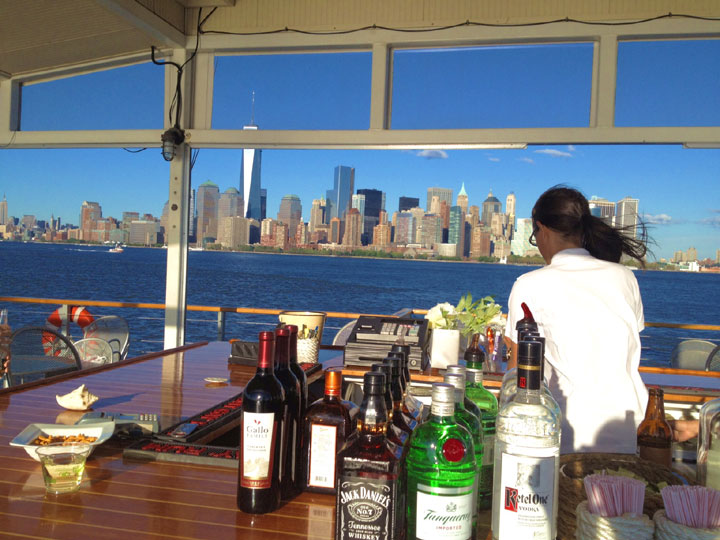 Yelp – Photos
I almost don't want to write this review because the Honorable William Wall is the best kept secret in Manhattan!  Such a great way to see a different view of the city, hang out with friends, and enjoy an evening of fun and drinks.  So fun, you must do it!
– Andrew K on Yelp
Unless P. Diddy personally invited me to board his yacht, you would never find me on board a boat.  At least I initially thought.  This review is not for the Manhattan Sailing Club (MSC), but for the Honorable William Wall, the MSC's naval clubhouse on the Hudson River that lies halfway between New York and New Jersey. I used to go to the Frying Pan, but after docking on the Willy Wall, why party "on" the water, when you can party "in" the water?  Upon disembarking, the panoramic views of Manhattan, Ellis Island, and New Jersey are stunning and unparalleled. During the summer, there's simply nothing like drinking on a deck, tradewinds gently blowing through your hair, while the sun sets in the water in miraculous hues of orange, red, and gold. The club runs frequent races and regattas, so in addition to the breezy views, you might get lucky and get some action (sailing, that is).   You don't have to be a Manhattan Sailing Club member to go on the Willy Wall. Transportation to and from the clubhouse leaves every half hour from the World Financial Center. There is a $10 fee for guests and non-members, but free for those who show their membership card. The bar only serves drinks and snacks so the MSC encourages people to bring a picnic lunch or dinner.
– Jonas M on Yelp